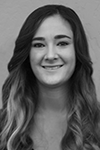 Pets more therapeutic than one might think
Lulu Cardoso
Mesa Legend
Americans love their pets a lot. According to the American Pet Products Association, nearly half of all households own either a dog or a cat.  Many people see pets as part of their families and often as companions they can say anything to.  Pets may be more than just someone's fuzzy best friend though.  According to a study by Ohio State University, pets are a great source of stress relief for students. "Lots of research shows that pet ownership benefits health and wellness. Children exposed to pets have fewer allergies. Older people live longer if they have a pet." Said Suzy Horton, professor of life development and psychology at MCC  "People with special needs often relate better with a pet and, of course, use them to help with their disability.
I think cat ownership would give many of the same benefits of dog ownership (or snake, or turtle ownership.)" Explains Horton "However, dogs and horses are the animals used in therapy. I've never seen a guide cat. I think the biggest benefits of pet ownership are the companionship and the fun," said Suzy Horton, although some might worry that owning a dog or a cat might prove to be a distraction, Horton said that is rarely the case,  "There are lots of distractions for students: TV, cell phones, computers, roommates, children. Pets are just another type. I have many more students missing class for sick relatives than pets." Said HortonPets can be expensive though.  In 2014 Americans spent up to $56 billion on their animals.
"Pets demand a lot of attention, training, and cost. You can't just leave them for days. They get sick and need regular shots and medications–this can get expensive," said Horton. For students like Lyla Begay who owns four dogs, the cost is carefully considered, "It's worth it though," she says, citing the valuable emotional support her pets provide. Dariane Schwartz, another student, sees her pet cats as family.  "I love them like my own kids. I'd rather have cats than kids, yes.""I have two dogs, a mutt and a pit bull, they're my kids," said student Anthony Rivera.  "My wife and I were having issues at the beginning of the year. I'd come home and they'd jump on me and we'd chill out on the floor. They were there for me."
"Dogs and cats are very loving. It's very comforting to cuddle with your pet and they are always happy to see you." said Horton.  "However, I don't think everyone would make a good pet owner. Many students spend a lot of time away from home: school, studying, work, hanging with their friends. When ignored, many dogs can become destructive. I think students should carefully consider the demands of pet ownership. For some, a fish tank might be a better option."
According to Andy Othick of Revolver Records, a record store located on the southwest corner of McClintock and Southern. "There's something inherently cool about them that I can't put my finger on. 'Why am I spending 70 dollars on this? Not sure. Should I? Probably not, but I'm going to anyways." Othick said. Andy says he's into it for the larger album art and because he enjoys collecting. For others it's the hunt. "I like finding the record. That's my favorite part." Othick said.  "I enjoy going into a record store and finally finding that album I've been searching for for weeks. Sure, I can go on eBay and find it but where's the fun in that? I want a hunt."said Dave Louie, a vinyl record enthusiast, According to him, it's the excitement of finding the record that he particularly enjoys.
EVENTS On Campus
Dec. 2, 9 a.m. to 3 p.m.
Southern & Dobson Campus
Library, LB145
All lost and found items from this past year will be brought to the schools lost and found sale. Any expensive items will be placed in a silent auction.
Admission: Free
End of the Year Bash! Connect 4 Success
Dec. 3, 1:30 to 3:30
Southern & Dobson Campus
LB-300;
Red Mountain Campus
M-213
Recognition ceremony for students and their success coaches in the Connect 4 Success program. Entertainment, food and drinks. A great way to celebrate the end of the semester.
Admission: Free
Sun Valley Chorale Christmas Concert
Dec. 8, 7:30 p.m.
Red Mountain Campus
S140, RAP Center
MCC's music department presents "The Sun Valley Chorale Christmas Concert." Frank Sargent will be conducting alongside with Michael Lewis playing piano and Gail Novak on piano as well.
Admission: Free, but suggested donation of $5
Clue, The Musical
Dec. 11, 7:30 p.m.
Dec. 12, 2 p.m.
Southern & Dobson Campus
Blackbox Studio, MU 3
A fun take on the classic family game Clue. An event for the whole family to enjoy, seating is limited.
For ticket information visit:
www.mesacc.edu/performing-arts-center
EVENTS  Off Campus
Merry Main Street
Through Jan. 3,
Downtown Mesa
 The brand new Merry Main Street, bringing a bigger and better holiday festival vibe. Many different activities such as holiday tree lighting, ice skating rink, community performances and much more
Admission: Free
2015 Holiday Balloon Glown & Bazaar
Dec. 5, 1 to 9 p.m.
San Tan Village
2218 E. Williams Field Road, Gilbert

Hot air balloons will fill up the night sky at the SanTan Village's 5th Annual Holiday Balloon Glow. Great for the entire family. Horse and carriage rides, live music, food vendors and more.
Admission: Free
Las Noches De Las Luminarias
Dec. 10, through Dec. 13,
5:30 to 9:30 p.m.
Desert Botanical Garden
1201 N. Galvin Parkway, Phoenix
The Desert Botanical Garden celebrates its 35th anniversary with the soft glow of more than 8,000 hand lit bags and more than thousands of lights. Great for a date night with that special someone.
For Admission Price Visit:
www.dbg.org
Sea Life Arizona Fish'mas
Nov. 24, 7:30 p.m. to 10
Mesa Arts Center
1 E Main St.
Scuba Santa will be stopping by the Arizona Sea Life Aquarium, with a possible forecast of snow. Fun for all ages, and more than hundreds of different types of fish.
For admission price visit:
www.visitsealife.com/arizona