Student Life Hacks
Top free mobile workout apps to help reach health, lifestyle goals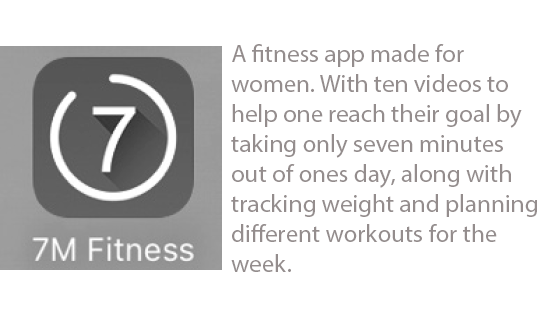 EVENTS On Campus
American Red Cross Blood Drive
Jan. 21, 8 a.m. to 7 p.m.
Southern & Dobson Campus
Hospital Drive
American Red Cross will be holding another blood drive here on campus, Everyone is welcome.
Admission: Free
Heartlight Concert
Jan. 23, 7 p.m. PA-201 House, Performing Arts Center,
Jan. 24, 2 p.m. PA-200 Stage, Performing Arts Center
Southern & Dobson Campus
Music from Neil Diamond will be featured.
Admission: Open to Public
Peervention Information Table
Jan. 28, 9 a.m. to 2 p.m.
Southern & Dobson Campus
Bldg. 36S SL-201 Student Lounge
A lecture open to the public about the student-driven program which provides alcohol and drug abuse prevention to our campus here at MCC.
Admission: Free
Autism Awareness Lego Night
Feb. 9, 6:30 to 8 p.m.
Red Mountain Campus
Mesquite 200 
MCC Red Mountain and the Autism Society of Greater Phoenix have come together to support  children with autism and families within our community. Legos will be provided.
Admission: Free
EVENTS Off Campus
Autism Awareness Lego Night
Michelangelo: Sacred and Profane
Jan. 17 – March 27
Lila and Joel Harnett Gallery
1625 N. Central Ave. 
"Twenty-six rare drawings from the renowned collection of the Casa Buonarroti in Florence, Italy, comprise one of the most important Michelangelo exhibitions in America in nearly three decades." 
Ticket information visit: www.phxart.org
Carnival Of Illusion
Jan. 16 through June 4
5:30 & 8 p.m.
1 E. Main St. Mesa Arts Center 
Looking for a magical night out on the town? The top rated magical road show is here in AZ once again, to show some new tricks.
Ticket information visit: www.carnivalofillusion.com
New Shanghai Circus
Jan. 22, 7:30 to 10 p.m.
22149 E. Ocotillo Road 
The new Shanghai Circus is back and better than ever. A great time for all ages.
Ticket information visit: www.qcpac.com/Centerstage.html
Downtown Mesa Wedding Walk
Jan. 21, 3 to 7 p.m.
Downtown Mesa Association
Mesa 
Planning a wedding or just looking for your future wedding. Then the Mesa wedding walk is for you. With more than dozens of different vendors such as, flowers, cake, dresses and so much more.
For more information visit: www.downtownmesa.com/wedding-walk/http://www.downtownmesa.com/wedding-walk/