Library book sale benefits Mesa Community College general scholarship fund
Mesa Community College's library at the Southern and Dobson campus will host its annual book sale from April 10-21 to celebrate National Library Month, with the proceeds to be donated to MCC's general scholarship fund.
The cash only sale will have the majority of books, magazines, DVD's and CD's priced at only $1 to $2.
A selection of collectible, out of print, signed, and antique books will also be available at higher prices depending on the item.
Some of these significant items include a first edition of the 1938 book "Westward High Low and Dry" by Dorothy Childs Hogner, and a 1952 edition of the book "Arizona Sketches" by Frank Cullen Brophy.
Various book sets of different genres and authors will also be available, including larger "coffee table" items such as Gregory Crewdson's self titled photo book.
The book sale returned for the first time last year after a two year hiatus due to the pandemic, raising $1,781 for the MCC general scholarship fund.
"The whole idea is for a book sale to help students," said Maria Salza, a library specialist at the MCC library. This year's book sale is the largest Salza has ever seen in her 15 year career at the library.
Books for the sale are specifically gathered from MCC's libraries on the Southern and Dobson and Red Mountain campuses, with a smaller portion of the items coming from donations to the library.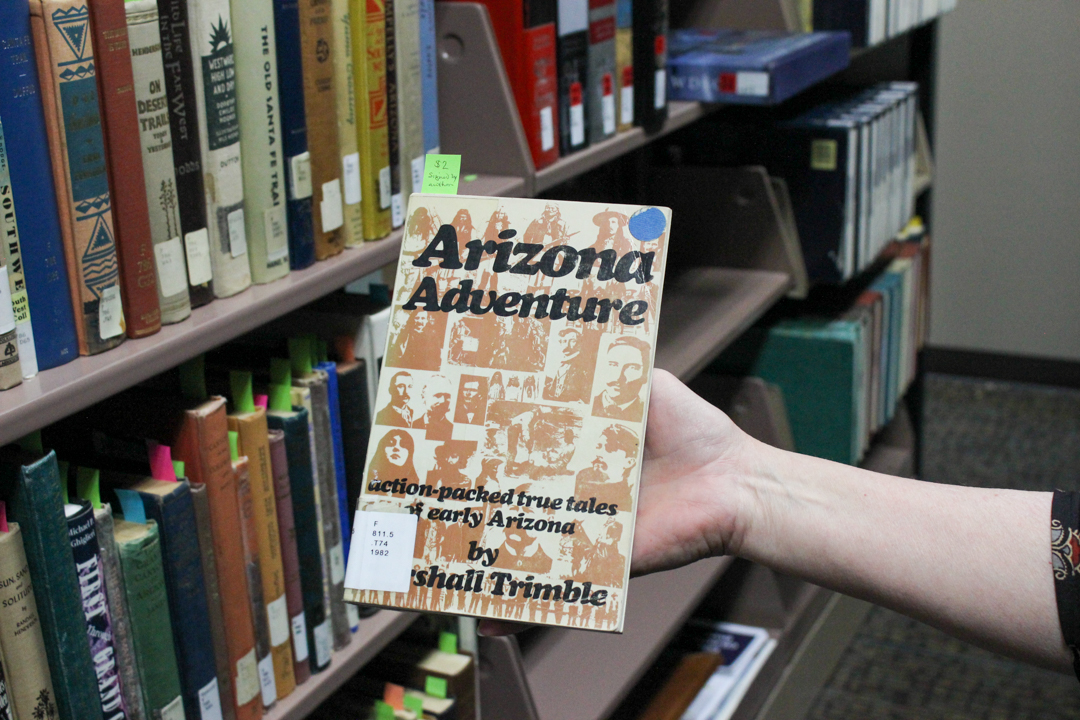 Items for the sale include "everything that is "weeded", that's a library term for de-selection of materials that have not circulated, that are not appropriate to the student body, and that do not support the current curriculum," according to Salza.
Salza added that a selection of the books found through this "weeding" process have been untouched since the 1970's.
"As the librarians remove books from the collections at both libraries and accept donations, staff determine which ones are likely to sell and we process those and keep them for sale. The items we do not think will sell get sent to our surplus department," said Michael Felix, library specialist supervisor.
Both Felix and Salza have worked to ensure the sale's longevity to help fund students' education, but to also help promote literacy and share the love of reading to students on a budget.
In honor of April also being National Poetry Month, Salza suggested an activity using damaged books with little value, using each individual page for an activity called "blackout poetry".
"You just black out all the words you don't want in your poem, that are on the page, and you have a poem left that's on that page, it's a fun project for this year," said Salza.
The book sale will be open during regular library hours.
Monday thru Thursday from 7 a.m. to 8 p.m.
Friday from 7 a.m. to 5 p.m.
Saturday from 9 a.m. to 5 p.m.
Sunday from 12 p.m. to 5 p.m.