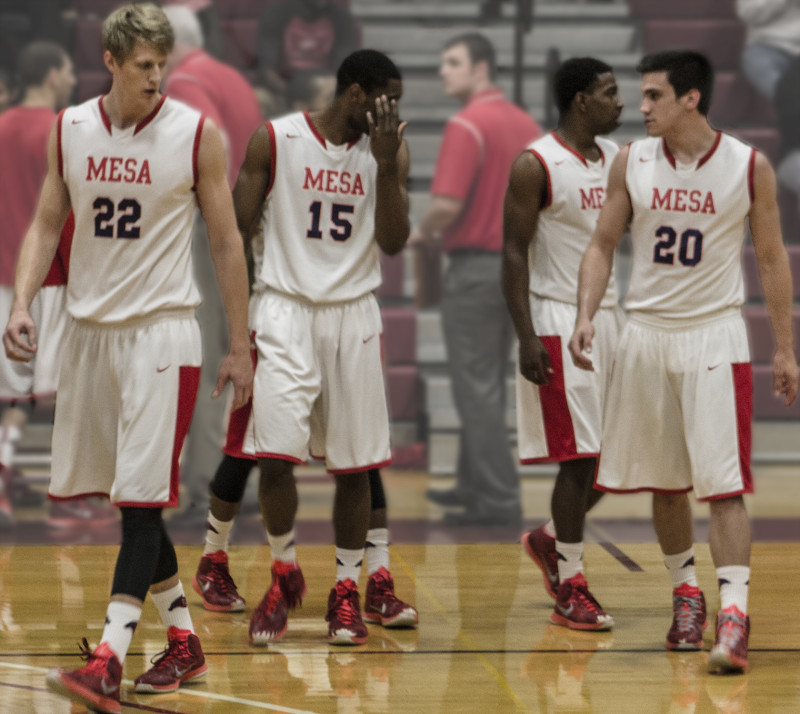 Nov. 18
vs Cochise College
92-86, W
Jordan Pratt and Obi Megwa scored 15 points, the highest individual scores of the game for MCC.Rebounds between the two teams was fairly even, with 39 for MCC and 40 for Cochise.The game was a back-and-forth contest, with the lead changing hands 12 times.
Nov. 21
vs Scottsdale Community College
90-79, W
Highest scorer for MCC in the game was Obi Megwa with 14 points.Starter DeChaunte Wilson Jr. for Scottsdale made 0 points in the 10 minutes he was on the court.MCC scored about 55 percent of the field goals they attempted.
These are archived stories from Mesa Legend editions before Fall 2018. See article for corresponding author.
Latest posts by Mesa Legend Staff (see all)