Program Feature: Audio production technologies and disc jockey techniques
Mesa Community College continues to offer "Audio Production and Disk Jockey Techniques" courses this semester that provides students with hands-on experience with the technological side of the music industry.
Audio production allows students to have access to professional level recording studios equipped with recording consoles, instruments, outboard gear, and digital audio workstations where students can use computers, mini keyboard controllers, and audio interface's to create their own sounds while on campus.
Primary DJ courses offer turntable setups and all instructors start their students off by working with physical vinyls.
A digital DJ techniques class is also available for those who prefer the digital side of music making.
A practice station in the music building is also being converted into a full fledged DJ practice station where students can practice any of the techniques learned in class and improve their skills outside of class time.
Ron Marschall, occupational director of music industry studies, oversees these courses and enjoys seeing the students' passion in music grow in each class.
Marschall has a bachelor's degree in audio engineering and has experience in the music industry as a touring drummer while also writing original music.
The DJ program was founded by DJ and music producer Rob Wegner at Scottsdale Community College.
After some unfortunate health problems that required Wegner to step aside, Scottsdale Community College debated shutting down the DJ program with no one at the helm.
Marschall offered his services to keep the program going, and SCC merged with Mesa Community College's existing DJ program last year.
SCC students have now come to MCC to continue their studies in DJ techniques.
What made SCC's program so unique was the fact that it was the world's first accredited DJ degree, and Marschall made sure that translated to students at MCC and continued on.
"Our DJ program is the first in the nation, accredited DJ degree or certificate. There are other disk jockey training programs around the country but none that have the accreditation that we have. So, being the first accredited DJ program is like, ok we can't stop this," said Marschall.
Students have also found much success under the guidance of the audio production and DJ programs. A notable standout is hip hop producer Charlie Mumbles, who is a former student who finished the audio production program and moved to New York. Mumbles has produced tracks for popular New York rapper A$AP Rocky.
Another former audio production student who found success is Kolton Lee, who moved to Nashville after completing the program and has worked on tracks for Canadian singer Shania Twain, as well as rock band Daughtry.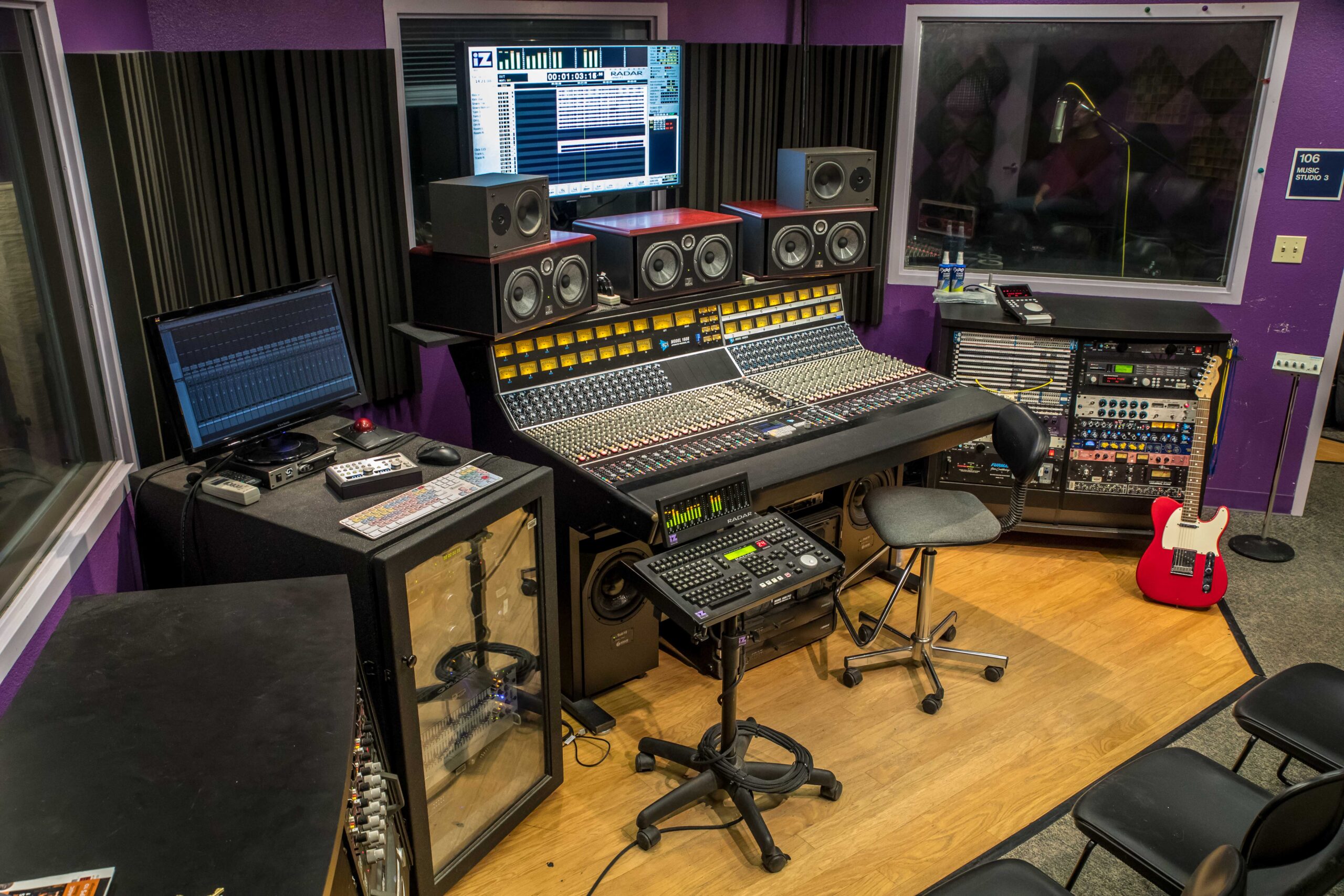 The sound recording studio is filled with professional level equipment for students to produce their own sound. (photo provided by Ron Marschall)
"Music is about passion and perseverance so it's one of those things where you really have to stick with it. It takes a lot of work to build a career in music. you have to be willing to really do the grind" said Marschall, "that's what we try to help our students cultivate. Having multiple skill sets and being able to make money across multiple different areas in the music industry."
The audio production and DJ programs look to take in new passionate students each year and hope to see growth in its graduates and their future careers.