Halloween is quickly creeping up again and throughout the years going door-to-door Trick-or-Treating has gotten less popular to their rival planned Halloween events. Many schools, parks, museums, and libraries have taken the liberty to organize events taking place on Halloween night aimed to let little children obtain candy while staying safe at the same time.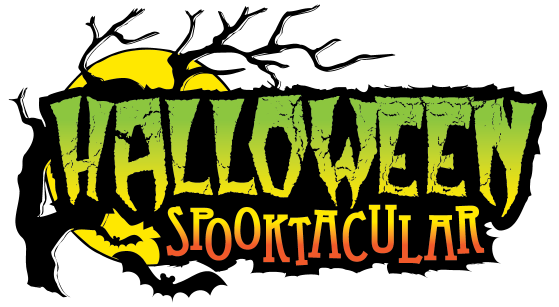 Chandler's Halloween Spooktacular
Gather your lil' ghosts and goblins and trick-or-treat your way through the City Government of Chandler, Arizona Halloween Spooktacular. Come dressed in your best costume and enjoy a family night of frightful fun! Activities include ghoulish games, haunted house, photo opportunities, arts and crafts, and costume contest.
Details: 5:30 p.m. – 8:30 p.m. October 26, 2018. Dr. A.J. Chandler Park – Stage Plaza 3 S. Arizona Ave. Chandler, AZ. 480-782-2735. Free admission.
2018 Safe Haven Trick or Treat Event
Bring all your ghosts and goblins in costume and let then trick or treat their way through 1600 booths starting at the Food Court! Trick or Treaters will each get a trick or treat bag and will enjoy contests, surprises and treats throughout the day. Merchants join in the festivities, too, by offering up candy, treats, and toys! "We have 900 merchants stocking 1600 shop spaces! I think this is the biggest daylight 'Trick or Treat' event in the state of Arizona," said Joan Wells, Market Place event organizer.
Details: 10 a.m. – 12 p.m. October 27, 2018. 10550 E. Baseline Rd, Mesa, AZ. 480-380-5572. Free admission.
Trick Or Treat Main Street
Get ready for a spooktacular time at Downtown Mesa's fourth annual Trick-or-Treat Main Street. Trick-or-Treat Main Street is a fun and safe family event where kids will get to trick-or-treat at over 40 downtown Mesa businesses. Trick-or-Treat Main Street is sponsored by the Downtown Mesa Association and downtown Mesa merchants.
Details: 11 a.m. – 2 p.m. October 31, 2018. W Main Street, Mesa, AZ. http://www.downtownmesa.com/trick-or-treat-main-street/ Free admission.
Downtown Tempe Halloween Stroll
Ghosts, goblins, and princesses of all ages come to Downtown Tempe's 6th Street Market (near Tempe City Hall) for some not so spooky Halloween fun. Join us for festive crafts, games, trick-or-treating and a costume contest. Don't forget your trick-or-treat bag!
Detail: 2 p.m. – 8 p.m. October 28, 2018. 6th Street Park 24 E 6th St, Tempe, AZ. https://www.downtowntempe.com/events/Halloween-stroll Free admission.
Monster Mash Glow Bash
Join us on Halloween for our Monster Mash Glow Bash!
FREE admission when you wear your costume! There will be Trick-or-treating, games and "Monster" meet & greet with the Trolls, Minion, Smurfs and more!
Details: 3:30 p.m. – 6 p.m. October 31, 2018. Skateland 7 E Southern Ave, Mesa, AZ. 480 833-7775. Free admission with a costume. $3 regular admission.
Trick or Treat at the Museum
Ghosts and ghouls will have a bewitchingly good time as they trick-or-treat through Museum exhibits, monster mash on the dance floor, and explore three floors of imaginative play! Costume optional but strongly encouraged.
Details: 9 a.m. – 4 p.m. October 31, 2018. Children's Museum of Phoenix 215 N 7th St, Phoenix, AZ. https://childrensmuseumofphoenix.org/events/trick-or-treat-at-the-museum-2/ $14.95 for non-members.